Master students exchange program (I.DEAR) with Argentina: applications now open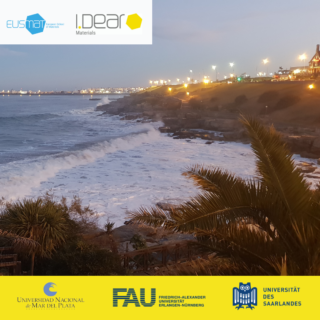 Are you interested in Materials Science and Engineering?
Are you interested in studying abroad?
Our I.DEAR study programm is a cooperation programme between the Universidad Nacional de Mar del Plata (UNdMdP) in Argentina, Saarland University (UdS) and Friedrich-Alexander University Erlangen-Nürnberg (FAU) in Germany.

Master students of the WW Department of FAU can spend one year in Argentina with a full funded scholarship which covers also the travel costs. The year abroad includes one semester of studies and one semester of industrial internship. Applications are open now. For more information about the application process please contact Prof. Aldo R. Boccaccini.