IRTG "Energy Conversion Systems" offers second online course series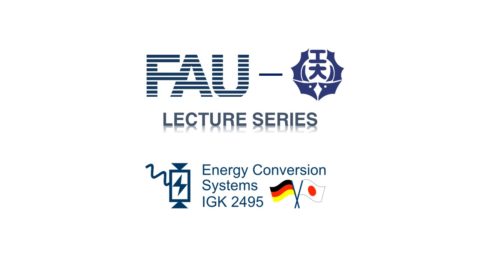 As part of the collaboration between FAU and Nagoya Institute of Technology, Japan, the International Research Training Group GRK 2495 – Energy Conversion Systems will offer four new interdisciplinary graduate level lectures consisting of two courses held by both a Japanese and a German Professor starting from October 2021.
This FAU-NITech Lecture Series will provide doctoral researchers and master students with an excellent overview of processing and synthesis techniques at the heart of the IRTG.
Each 5 ECTS module is compatible with the masters courses: EEI, ET, MWS, NT, MAP, WING, MB, ME, CE.
The course material will be offered through StudOn, and consultation hours via Zoom.
1. Processing of functional ceramics and ceramic structures [UNIVIS]
2. Electrochemistry and growth of single crystal wide band gap semi-conductors [UNIVIS]
3. Synthesis and optical properties of solution processed ferroelectric perovskites [UNIVIS]
4. Nanostructured surface [UNIVIS]
Registration through StudOn. If you have any further administrative questions, please contact Julia Berger julia.b.berger@fau.de
If you are interested in the one of the lectures that was given in the first year of this series, please contact Julia Berger julia.b.berger@fau.de